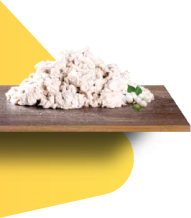 COTTON LINTERS
After the Ginning process, the clean seed is sent to Delinters where the linters are removed from the seed. The Linter removal process is done twice and the fibers collected are pressed into bales after extensive cleaning.
1ST CUT: Longer more resilient fibers is extracted with the aid of sophisticated de-linting machines. Applied in Non-woven products, Artist Drawing Papers, Medical Grade Cotton
2nd CUT: Short fibers or fuzz is extracted when passed for the second time. Used in High grade bond paper, Source of cellulose in chemical Industry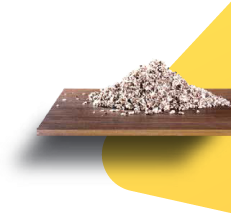 Cotton Seed Hulls
Cottonseed hulls are the outer coverings of cotton seeds, and the by-products of the decortication process, necessary for cottonseed oil extraction. Hulls are a fibrous product, one of the best roughages used to add bulk to diets rich in protein and energy, in order to reduce digestive upsets in ruminants. Cotton-seed hulls are a valuable substrate for mushroom cultivation and the spent substrate can be fed to livestock. It has numerous industrial uses such as plastic manufacture, oil drilling (mud additive) and furfural production.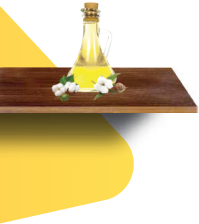 Cotton Seed Refind Oil – Gima White Gold
GIMA WHITE GOLD is extracted from the kernels cotton seeds. It's production process involves extraction of oil from the cotton seeds followed by purification and refinement. Refined and deodorised cottonseed oil is considered as one of the purest cooking medium available.
Ideal for Frying, Sauteing, Salad dressing and Baking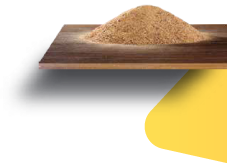 Cotton Seed Meal – Gima Gold
GIMA GOLD, India's 1st ever unit to manufacture degossypolised cotton seed meal, with high nutritive level is most awaited constituent by the feed industry. It ensures lowering of feed cost. The unique production line ensures low oil residue in the meal, better degossypolisation effect and more importantly, removal of large quantity of anti-nutritional factors from the meal together with gossypol removal to ensure high nutrient level of cottonseed protein and improved digestibility. Degossypolized cottonseed protein could be added in appropriate proportion according to different species and different growth stages.
The feed material having high digestible energy and optimum amino acid profile – as required by the Feed Industry is a perfect replacement of Soya bean Meal.